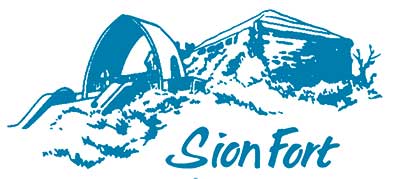 The Club, sponsored by the Rotary Club of Bombay East, was chartered as Rotary Club of Bombay Sion on 26th june1974 with 33 founder members with the territory gifted by the Rotary Club of Bombay East. The Club adopted 'Sion Fort' as its emblem. It appears on the Club Flag and all publications. A trust named Rotary Club of Bombay Sion Charity Trust was started in 1975. Subsequent to the change of name of the city of Bombay to Mumbai, the Club and its Trust made similar changes in their names.
The Club ran a Medicare Center opposite Sion Railway Station for many years.
The Club sponsored one Senior Citizen Club, 2 Rotaract Clubs and 5 Interact Clubs. The Club also sponsored a new Club named Rotary Club of Mumbai Mahim. Two district governors served the district with many members serving the district in different capacities.
The Club celebrated its Silver Jubilee on 26th June 1999 and to mark this occasion published 'Silver Musings – Sioners Reminisce 1974-99'. This publication contains detailed history as well as achievements of the Club and its members during the first 25 years.